Good morning! I missed my post yesterday because I got hit with some kind of bug, but thankfully I feel fine and recovered now! I've been excited about today--the next installment of
Astleigh's
and my "Every Girl Link-Up". The topic is Valentine Touches! We are sharing our Valentine's decor from around our homes. If you have a blog and a love for decorating, please link up at the end of the post! I can't wait to see all of your pink and red touches. :)
First off, I purchased this grapevine wreath from Michael's for $5. I simply cut out paper hearts and stuck them around the twigs. It's a perfect addition to our front door!
On our brown kraft paper roll, I taped on paper chevrons, and then I used chalk to draw an arrow.
Last year, I sewed this bunting with fabric scraps from my grandmother's collection.
You all know I love decorating my mantel for holidays and parties! It's one of the only spaces I have left that the boys can't reach and destroy! This is the left side, above the built-in bookshelves.
I put a random gathering of sticks (from the yard) in an old watering can. Then I glued pink hearts onto the sticks. I love how it turned out :)
For the floating frames, I designed two prints from the verse John 15:12. On Sunday, Nolan's Sunday School teacher, Miss Michele, asked Nolan to recite his memory verse for me. He said, "Love each other as I have loved you." It was the cutest thing ever. And I knew it would be perfect for a Valentine's message on our walls. Scroll down for the FREE printables, if you're interested!
This is the right side of the mantel. Milk glass is so versatile for holidays. We're thinking about painting our walls gray, and that would really make the collection pop!

Pink flowers = My go-to for Valentine's Day decor.
Heart candy = my other go-to.
A pink nod to my hometown :)
Writing on a chalkboard is not easy, even with a chalkboard marker, but I'm working on my cursive... There are already chalk scribbles all over this from Nolan, so it won't be lasting for the next nine days :)
For the prints below, right click and save to your computer. Then print at home or on cardstock at Staples (8x10).
And for the Every Girl Link-Up - Grab our graphic and add your link below!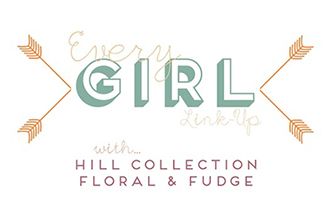 Check out the rest of the blogs too! I know
Astleigh
has a rustic console table that makes me swoon every time she decorates it!
Note: We are linking up again next Thursday (2.12) with all CHOCOLATE recipes!
Thanks for stopping by today!